Why ONE Protein?
THE SCIENCE BEHIND THE FORMULA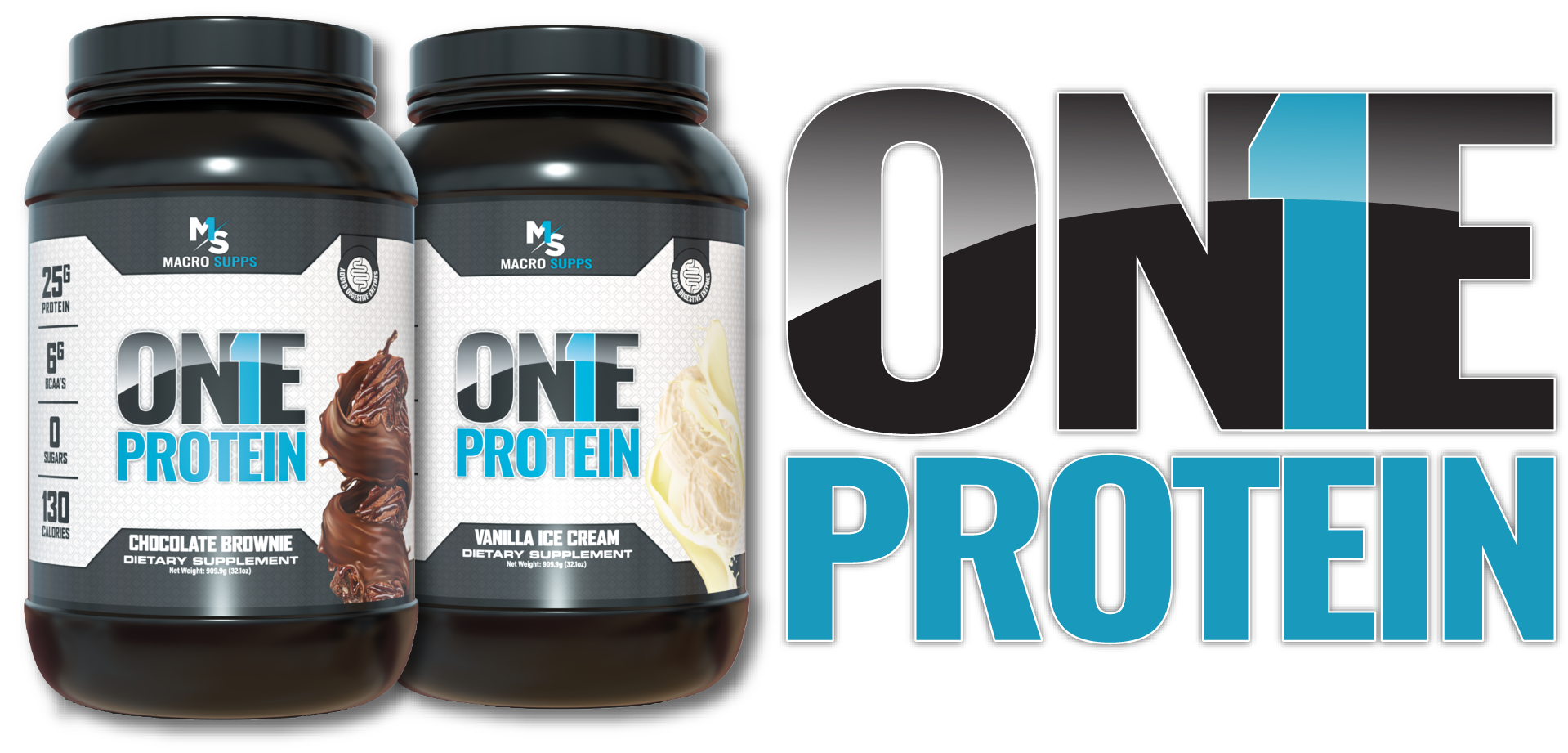 In a nutshell, after trying almost all of the protein powders on the market, we wanted the best all around protein out there. We wanted it to be versatile, delicious, amazing for baking, and able to be used anytime of day. After extensive testing and research, we achieved just that with ONE Protein. 
24 grams of protein, 6 grams of naturally occurring BCAA's and 13 grams of naturally occurring EAA's to help you recover faster, build more muscle and get the most out of every training session.† 

Digestive enzymes to help you get the most out of your food. Not only will the enzymes help your body to absorb the protein (& amino acids) better, but it will also help solve any issues you might have with bloating / gas commonly associated with protein powder!†

Due to the whey + casein blend, you can bake better protein treats than ever before. Whether it is brownies, cakes, muffins, pancakes, or your post workout smoothies, ONE Protein has you covered!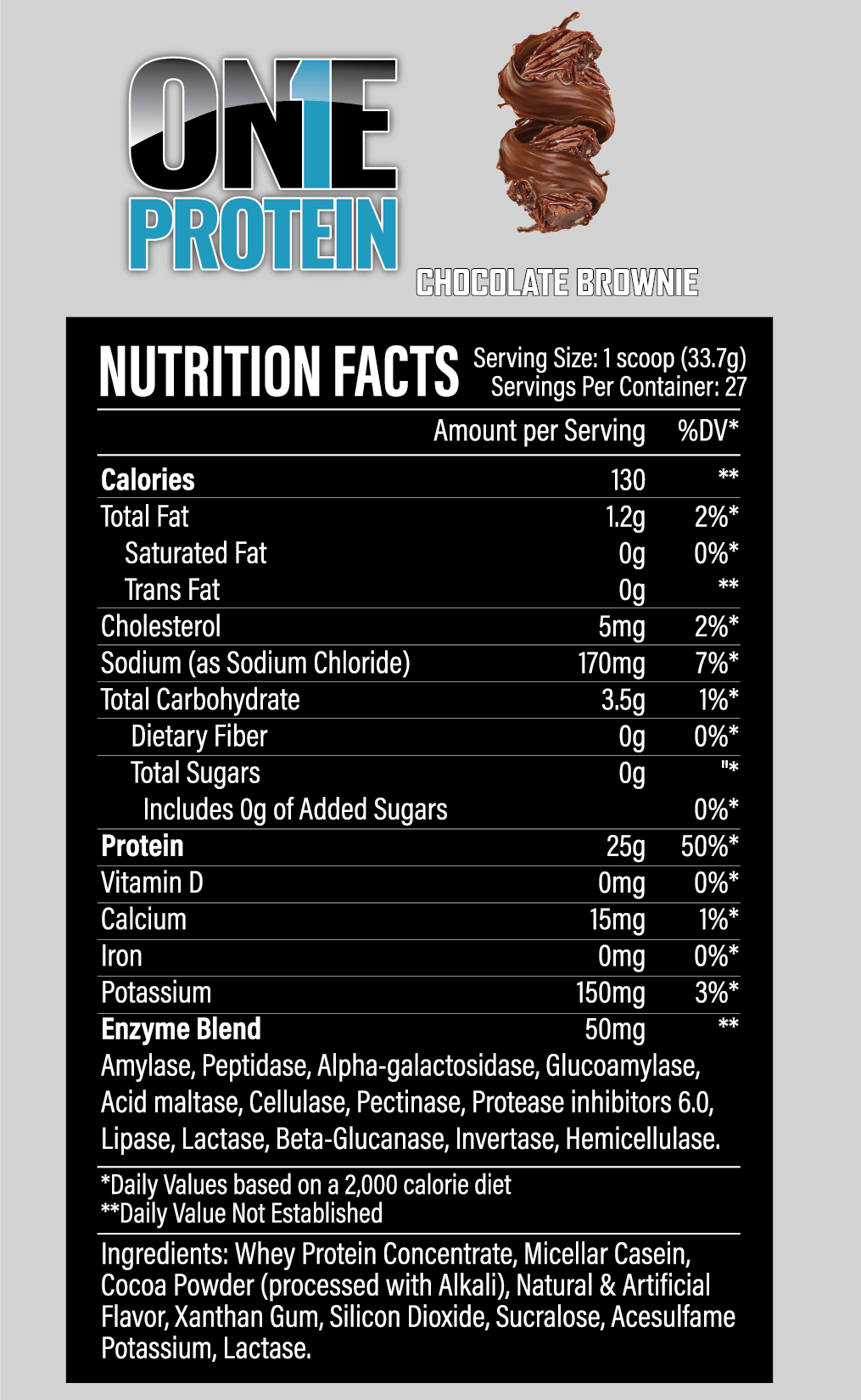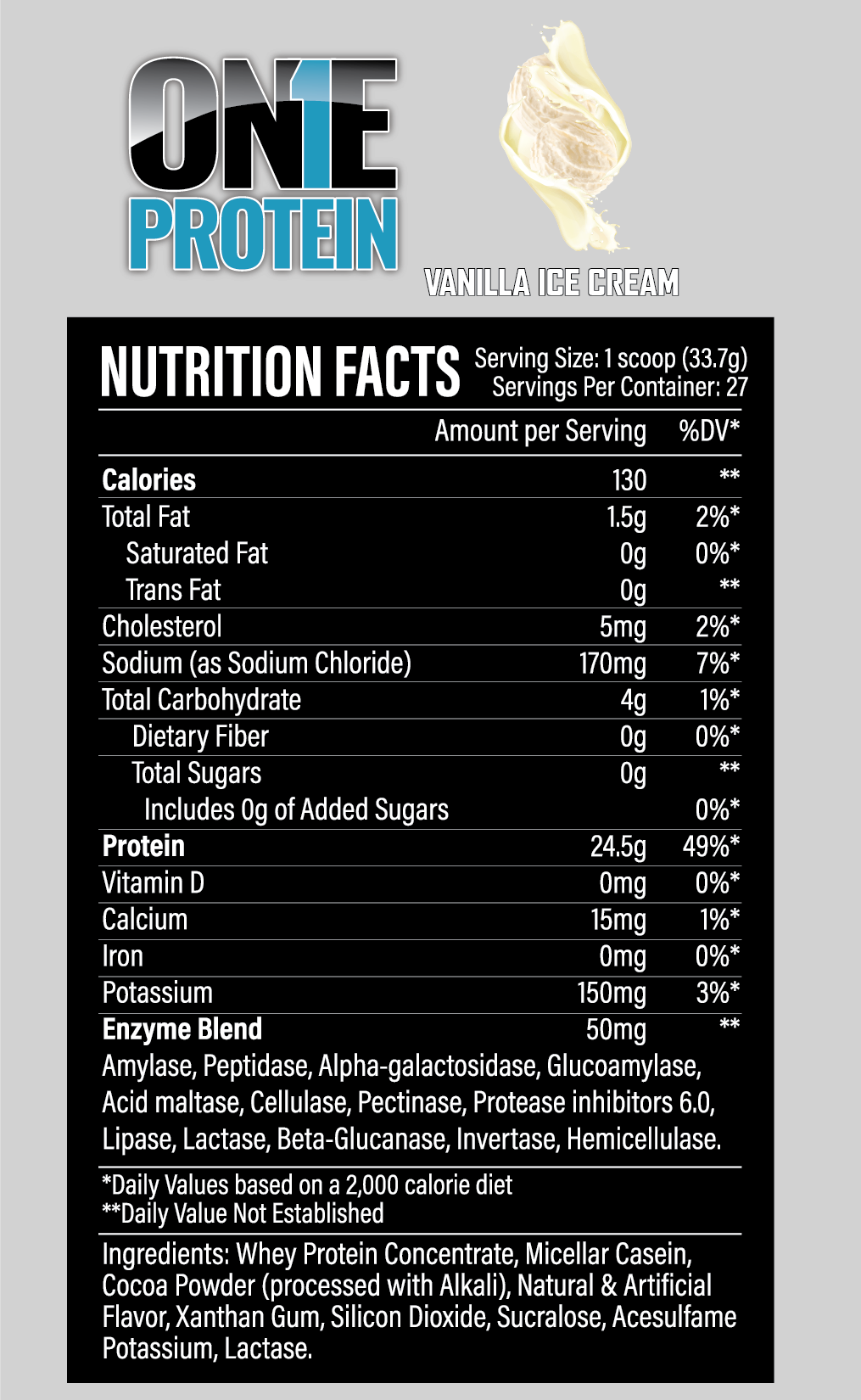 We are committed to making a few of the BEST supplements on the market. Nutrition can be simple, so let us help you with the key supplements you need. ONE Greens and ONE Protein are so versatile that you won't need any other brand!
We got fed up with supplement industry lies, proprietary blends, and false claims. We promise to always be 100% transparent. No proprietary blends, no false advertising. What you see is exactly what you get, nothing more and nothing less.
Science-backed ingredients to give you everything you need, and nothing you don't. Our ingredients were specifically selected after extensive research and trusted data from top sources including Harvard, MayoClinic, and more.